Enter any two of the following values and click the calculation button.
The missing values will be calculated. Enter only two values.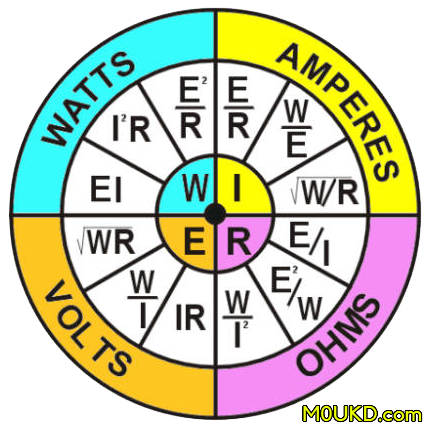 To use the above wheel, simply choose the quadrant corresponding to the variable you want to calculate, then select the segment corresponding to the variables that you know the values of.